Order Form
Please complete this form to request items out of stock.
| | |
| --- | --- |
| Item | Mini Duchess Style Pen |
| Finish | Gold Plating |
| Material | Wild African Olive Wood |
| Shipping Australia: | Free within Australia |
| Shipping International: | $12.00 |
| Warranty: | 90 Days |
| Payment Options:- | |
| Credit Cards | Visa and MasterCard |
| PayPal | PayPal Members |
| Payment via EFT (Bank Deposit) | From Australia only |
The olive Listen or Listeni, known by the botanical name Olea europaea, meaning "european olive",  is a species of small tree in the family Oleaceae, found in much of Africa, the Mediterranean Basin from Portugal to the Levant, the Arabian Peninsula, and southern Asia as far east as China, as well as the Canary Islands, Mauritius and Réunion. The species is cultivated in many places and considered naturalized in Spain, Algeria, France (including Corsica), Greece, Turkey, Cyprus, Malta, Croatia, Slovenia, Albania, Crimea, Egypt, Iran, Iraq, Italy, Argentina, Jordan, Morocco, Palestine, Syria, Saudi Arabia, Tunisia, Lebanon, Java, Norfolk Island, California and Bermuda.
The olive's fruit, also called the olive, is of major agricultural importance in the Mediterranean region as the source of olive oil. The tree and its fruit give their name to the plant family, which also includes species such as lilacs, jasmine, Forsythia and the true ash trees (Fraxinus). The word derives from Latin oliva ("olive fruit", "olive tree"; "olive oil" is oleum) which is cognate with the Greek ??a?a (elaía, "olive fruit", "olive tree") and (élaion, "olive oil"). The oldest attested forms of the latter two words in Greek are respectively the Mycenaean , e-ra-wa, and e-ra-wo or , e-rai-wo, written in the Linear B syllabic script. The word "oil" in multiple languages ultimately derives from the name of this tree and its fruit.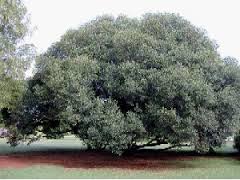 Save
Save
Save